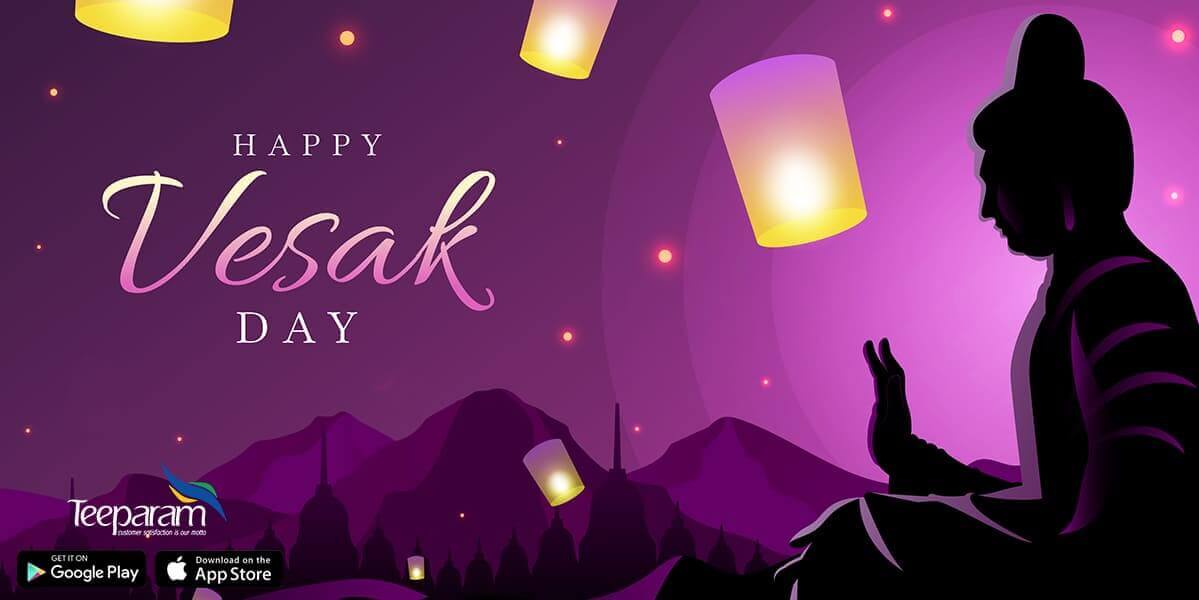 Vesak Poya
Vesak Poya or Buddha Purnima as it is known worldwide is a celebration of the Birth of Buddha and is celebrated on the full moon day of the month of Vaishakh (Vesak) the second month in the lunisolar calendar. It is said that Siddhartha Gautam, as Buddha was known before enlightenment, was born in a garden in Lumbini (in present-day Nepal) under a Sal tree. His mother was said to be travelling to her parent's home for childbirth and had the child on the way.
In Sri Lanka, Vesak Poya is a week-long celebration celebrating the birth, enlightenment (Nirvana) and death (Mahaparinirvana) of Buddha. It is a religious and cultural festival. Thoranas (electrically-lit pandals) are erected in cities and popular locations. Each pandal is a colourful depiction of one of the stories from Jataka Tales (a collection of stories narrating the previous births of the Buddha). These pandals are usually sponsored by donors/religious groups.
Colourful lanterns called Vesak Kuddu are hung in front of homes and along the streets. These signify the light of Buddha (The Enlightened One), Dhamma (Dharma or the divine law) and Sangha (disciples of the Buddha). Prizes are announced for the most beautiful Kuddu and Thorana sponsored by affluent businesses. Bhakti Geetha, which are Buddhists songs of devotion are sung to peaceful, calming tunes during nights creating a blessed atmosphere in the midst of the captivating energy and buzz.
It is believed that Vesak is the day when all good instincts come out; and the most exemplified is generosity. Dana (giving alms) is an important event in the day. It signifies sharing of joy and peace with others. Danasalas are set up by devotees where free food and refreshments are offered to common people. People from all over the country visit Colombo during this week.
This Vesak, send money home to sponsor a Thorana or Danasala of your choice. Considering the high exchange rates presently, even a small contribution at your end, can make a huge impact back home. Teeparam offers the best exchange rates and minimal fees to transfer money to Sri Lanka. Register now and follow us on Facebook and Twitter to know the latest offers. Refer a friend to receive attractive benefits.