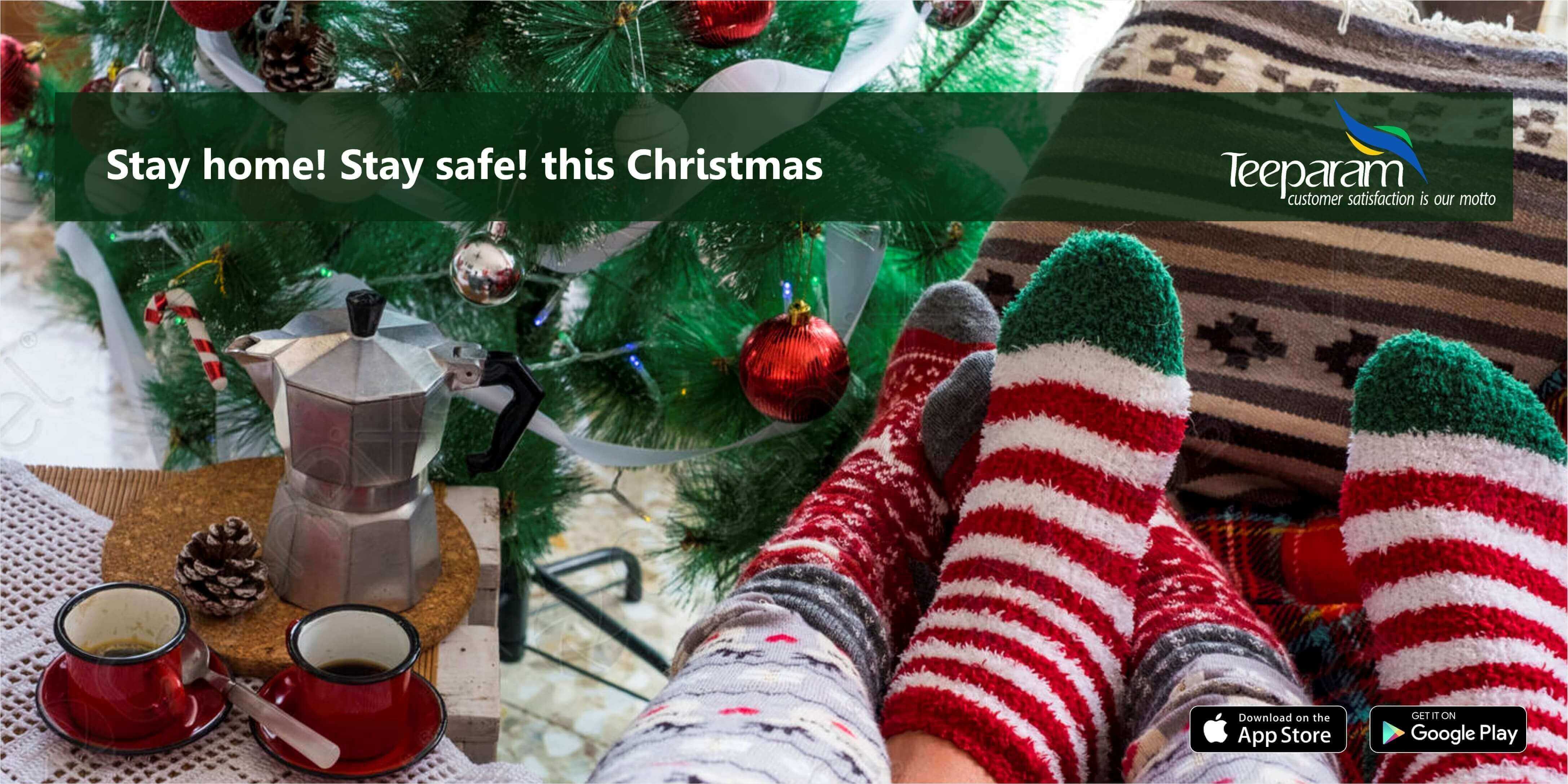 How to Stay Safe this Holiday Season?
Year-end is round the corner. However, at the same time, we have a new Omicron variant of COVID-19 as well. How to handle both?
With the holiday season fast approaching, we as responsible individuals need to take all measures that help us and our loved ones safe and happy.
Nearly 2 years into the Corona Virus pandemic, cases are surging in some parts of the world, and more variants are dominating and affecting a large community. It is therefore essential to be vaccinated as soon as possible. Vaccination alone with some protective measures would help us stay safe.
5 Ways to Stay Safe this Holiday Season
Whether you are planning to celebrate Christmas, New Year's Eve, Lunar New Year, or any other special event, make sure that you prioritize safety above all!
Here are the top 5 ways to stay safe this holiday season:
  Get Vaccinated
  Wear a Mask
  Keep Social Distancing
  Keep Hands Clean
  Go Digital
1. Get Vaccinated
Get vaccinated at the earliest. Do not miss your doses.
COVID-19 vaccines that are approved provide a great degree of protection and serve as a shield against serious illness, though it does not fully prevent transmission.
WHO believes that everyone around the world should have access and easily get effective COVID-19 vaccines - starting front frontline healthcare workers and those who are at higher risk of being infected. It includes people who are aged over 60 years, pregnant women, and people who have underlying health issues such as diabetes, blood pressure, lung and heart disease, obesity, or cancer.
Therefore, it is important to get your vaccines done.
2. Wear a Mask
Wearing a properly fitted mask when you are in public is highly important. It gives utmost protection in places where social distancing is not possible or when ventilation is poor.
Masks help people from transmitting the virus and, also from being infected when droplets containing the virus are inhaled or come in contact with the eyes, nose, or mouth.
To make mask even more effective:
  Ensure your hands before you put your mask on
  Make sure your mask covers your nose, mouth, and chin
  When you take off your mask, store it in a clean bag
  Don't use masks that have valves
3. Keep Social Distancing
Social distancing is one of the mandatory things that we need to follow. Stay at least one metre away from people, even if they are healthy.
COVID-19 has the ability to spread easily from an infected person's mouth or nose through cough, sneeze, or breathing.
Whether you celebrate Christmas or New Year, ensure that you follow all safety guidelines in order to be safe and happy. The safest choice would be to celebrate only with those in your household.
4. Keep Hands Clean
Clean your hands regularly either with soap or with a hand-wash.
With the virus spreading easily, you may pick up a virus by touching surfaces that are contaminated and then touching your eyes, nose, or mouth. Cleaning your hands frequently will help you to stay away from germs.
5. Go Digital
Following above all steps will only decrease the chances of being infected, but it does not ensure completely that you will not be affected.
Instead, celebrate this holiday season by staying indoors. Share and celebrate your happiness by sending money to your loved ones.
Choose Teeparam Exchange Limited, one of the leading money transfer agencies, which help you to transfer money to your dear ones who are beyond borders. To know more, check out @ Teeparam Exchange Limited
Stay home! Stay safe!